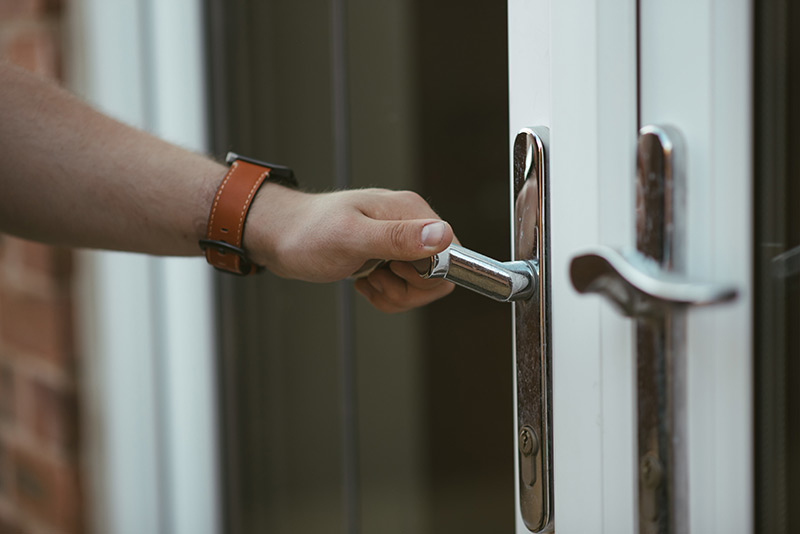 Your home is possibly the most important, and probably the most expensive, commodity you will ever purchase. That said, it makes a lot of sense to put some time and effort into protecting it! While your exact security needs will vary based on the type of home you own, and your neighborhood, the following home security tips are some that you should consider.
Outdoor Lighting
One of the easiest ways to protect your home from burglars is to have adequate exterior lighting. A would-be thief is much less likely to break into a home that is well lit because it makes it easier for neighbors and passersby to see them. When planning your exterior lighting, focus on the areas around the doors, including your garage door. Also, consider installing motion-activated lights on your deck/patio and front porch.
Window Locks
Everybody knows the importance of locking your doors. However, it's also equally important to lock up your windows. All windows that open on the ground level should have a locking mechanism. If they don't, you can place a heavy-duty rod between the sliding window and frame to prevent it from opening. Keeping the screens on your windows will also help because it's one more barrier between the outside and your home's interior.
Security Doors
Front doors seem solid, but they can be relatively flimsy and easily breached by a determined thief. Security doors are heavy-duty and made from thicker, stronger woods or even aluminum. Additionally, the frames around these doors are generally made with steel or something similar. The doors also feature multiple locking bolts that securely lock the door to the frame, making it almost impossible to break open. The best part is these doors look like normal front doors you'd see on any house.
Cameras and Alarm System
Security cameras work as a great deterrent, but if someone does try to get into your home, they can also help police identify that person. Cameras should be placed at each house entrance and around the garage area. Alarm systems are either standalone or are part of an alarm network with home monitoring. Both are highly effective at scaring off intruders. Alarms come with motion detectors, sensors for doors and windows, as well as motion-activated security cameras. If you have a standalone alarm system, be sure to test the components often so you know it's in good working order.
Questions? Contact Mallahan Mortgage Team Today!